Congratulations to the winners of the 6th Annual World Diabetes Day 'Blue Circle' Photo Contest!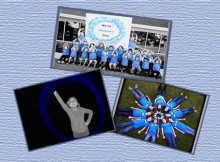 1ST PLACE – ZANE CAPAZZI
2ND PLACE – KELSEY KITE
3RD PLACE – EMMA TOMPKINS
We want to thank everyone who submitted entries in last year's contest for promoting diabetes awareness. This campaign continues to garner worldwide attention from the international diabetes community and we received entries from far-and-beyond this year! You continue to amaze and inspire us with your creativity to convey how you are an advocate for diabetes everyday.  We look forward to receiving more amazing photo submissions in this year's contest. Look for the link to the application and contest rules in the coming week. In the meantime, email lylessp@peds.ufl.edu for more information.